Help Centre

Choosing The Right Envelope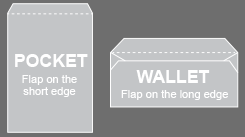 Most envelopes come in two standard orientations:
Pocket or Wallet
Envelopes vary in weight...
...from a lightweight 70 grams to a heavyweight 130 grams.
Heavyweight papers are stronger and offer greater protection
They also create a great first impression
1
What is the size of the item you are sending?
2
What type of envelope of you require?
3
Do you need a window?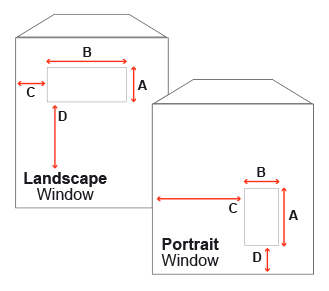 Window envelopes are useful for bulk mailings, invoices and statements where the recipient's address is automatically printed on the document.
The size and position of the window is alwats described with the flap upwards.
Size is measured Height first and Width second (A x B).
Position is measured by the distance in from the left-hand side (C) an up from the base (D).
4
Choosing different sealing options...