Please note: Your order contains water supplies item.

We are unable to process orders containing water to certain Aberdeen postcodes, the Scottish Highlands and Northern Ireland.

Please click here to ensure we ship to your postcode to avoid your order being cancelled.
ESSENTIAL ADD-ON​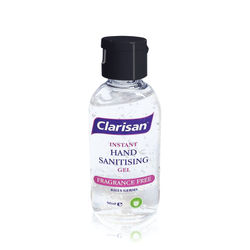 Clarisan 50ml WaterJel Hand Santiser​
only £1.19! inc.VAT
Summary of your current order
Minimum order value (excluding carriage) not reached
Orders must be above £5 ex vat to be processed through the network.