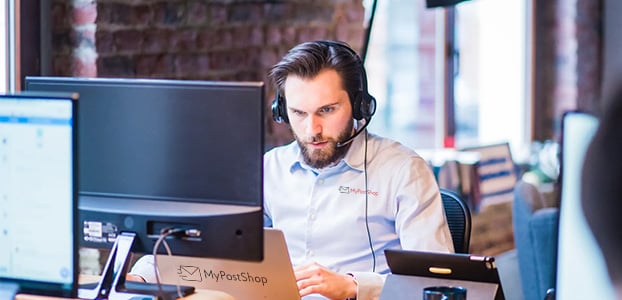 Contact us
Before dropping us a line you may find the answer to your question in our Help Centre.
» Help centre
» FAQs
» Order tracking
COVID-19 UPDATE
Hello,

As you would expect in these uncertain times, We have fewer colleagues in our contact centre because of the coronavirus and the social distancing we now have to deploy. At peak times, this is having a big impact on emai reply times - we respectfully ask that you please bear with us and only contact us if required at this time.
We're working to ensure all our customers are supported and we'll update our website with our latest information regularly, thank you for your understanding.

Your My Post Shop Team
*

Required fields
Get in touch
If you have a query please fill in the form below which will be logged on our system and we will respond to your query when we reach your ticket.
Emailing us during the
Covid-19 lockdown period.
The safety of our staff and colleagues who continue to work during this period is paramount. As a result we are currently running a reduced operation observing social distancing whilst trying to deliver the service you need.
Currently the average response time is 48 hours but this can be longer at peak times, this is an average. We will respond to every enquiry as soon as possible no matter how long this may take and we would respectfully request your patience and understanding in this uncharted territory.
Thank you for your understanding and your custom.